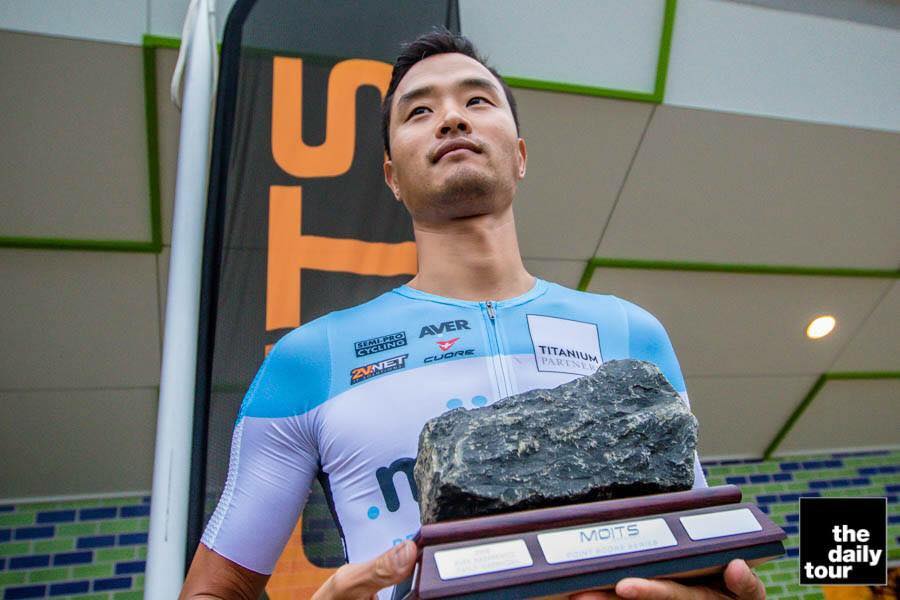 Mobius Future Racing is set to kick start their campaign for the Road National Championships in January by sending a strong team to Western Australia to compete in the 2016 Satalyst Tour of the Margaret River.
The team is only in their second year of racing at a national level, however they are quickly showing themselves as one of the top ranked National Road Series teams and as a hub for young riders to develop. Based in NSW, Sydney, General Manager Tom Petty was looking forward to getting back to WA.
With two sponsors in WA, MFR are looking forward to spending some time riding and dining, but Tom made it clear they were there to race and start the process for a strong Summer. "It'll be our first time heading down to the Margaret River, I think it's a great place for a bike race, we're excited about the stages and we'll be doing our best to make it hard, but we're also looking forward to spending some time in the region and sampling what's on offer."
"We're bringing a good all-round team, we want to send a message early in the team time trial, it's not often you get to race this discipline, and it's a really good way of working a few things out. Sam Burston will lead the guys, he's had a strong NRS season already, and spent some time this season in France showing what he's capable of, he's got the attitude and ability to step up to the pro ranks in 2017, but for now we're just focusing on one race at a time. Alex Nazarewicz (picture) will be another rider that should be capable of impacting the sprint finishes of the Tour."
MFR's two WA based partners, Geraldton Bikes and 2V Net will also be coming down for the event. Geraldton Bikes owner Leighton Thomas is hoping cycling can be a big part of regional WA's future "With the cycling sphere in Australia taking a lot of criticism of late about the number of race days, it's great to see some positive action, it would be great to see more of the top teams coming here to race and build this event, I'm not sure many teams realise the positive influence they have on the local kids and families watching. WA is a great place and we want to keep spreading the importance of getting kids active and back outdoors, exploring on their bikes"
For West Australian teams looking to win group one of the Tour, it could be a case of Tom Petty and the Heartbreakers.
Photo courtesy of The Daily Tour