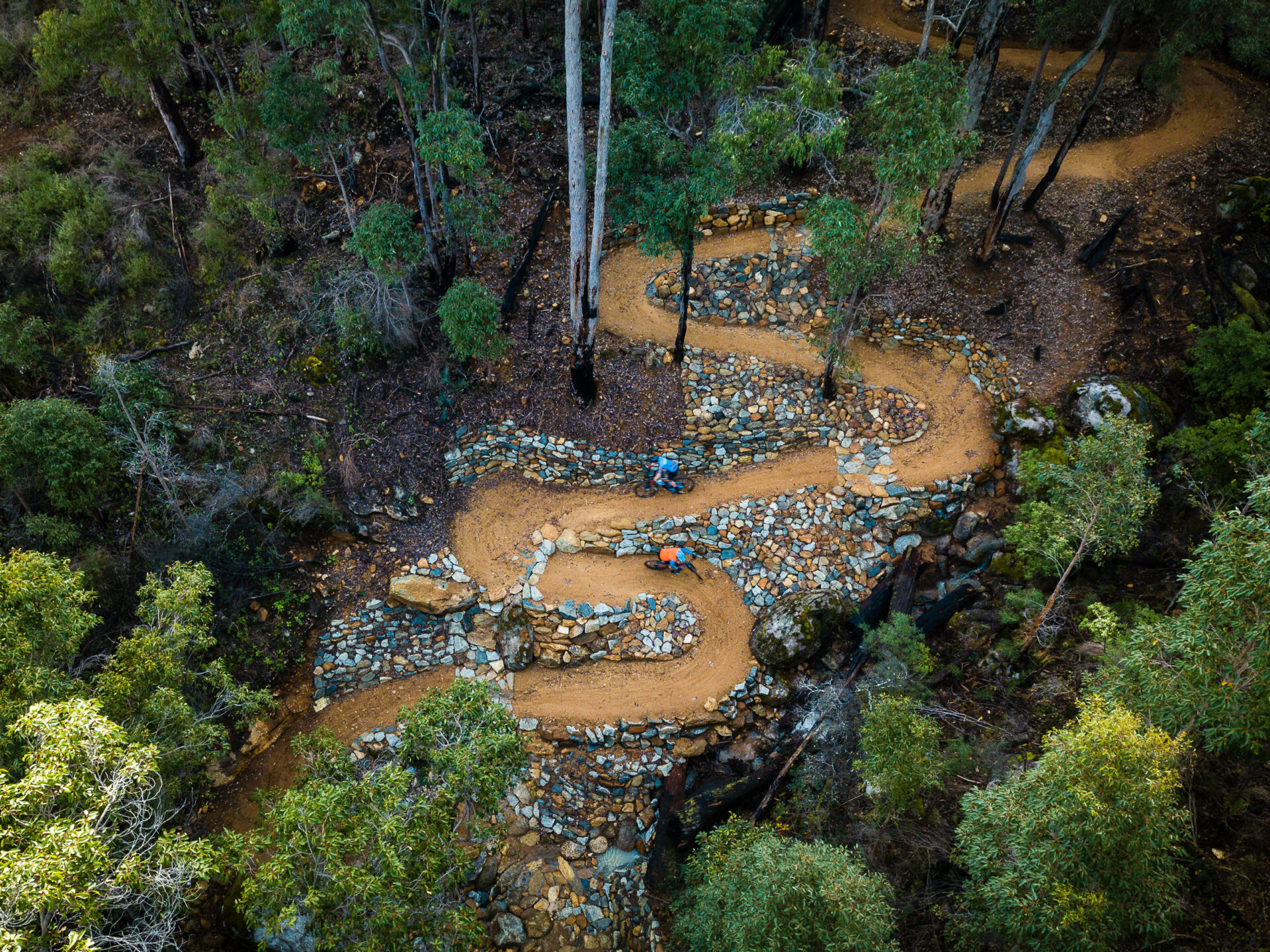 By Claire Tyrrell, Ride WA's Roving Reporter
Under the canopy of tall gum trees, perfectly loamy tracks have been carved out along a hillside in Wellington National Park. Eager to test them out ahead of the Collie MTB Ramble I journey south from Perth to Wellington Dam.
From the carpark I head north towards the trail head and turn my pedals over to the highest elevation point. I pause at the top to absorb my surroundings – the brown leaves dotted along the earthy trails and dewy scrub shadowed by tall trees. Eucalyptus and fresh rainfall coalesce to bring a quintessentially Australian aroma that underpins so many of my winter rides.
Without further delay I set off down the trail, my tyres rolling with just enough resistance to keep momentum high. The familiar buzz of my mountain-bike hub echoes through the trees as I make my way down the grippy trails and towards the quarry.
Weaving through the scrub and leaning into the banked turns I think to myself "There's nothing like this in Perth". The sheer length of the descent makes this place unique, not to mention the jaw dropping artwork offsetting the tens of metres away.
Wellington Dam is home to the world's largest dam mural, painted by Australian artist Guido Van Helten on a colossal 8000 square metre wall. The dam is easily accessible from the trail carpark and has fast become a tourism drawcard for the region.
Coupled with the epic mountain-bike tracks through surrounding bush, expect Collie's Wellington Dam to become a lot more popular into the future.
Bring on the Ramble!
_______
Event: Collie River MTB Marathon
Event Organiser: Cycling Eventures / Ride WA
Photo: Daniela Tommasi Photography
Trails: Common Ground Trails, Wambenger Trails
Major Sponsor: Synergy WA
(Please note, the new trails in Wellington National Park are not yet open for general riding.)